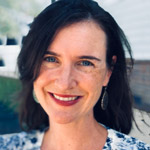 Savannah real estate is my passion. Having lived in Savannah since 2002, I have participated in the revitalization of this beautiful city firsthand. My family and I have preserved and renovated more than 10 historic Savannah properties in the last 15 years. I am excited to be a part of the renaissance of this city's vibrant historic downtown and the eclectic neighborhoods that encircle it. And It is with great joy that I get to introduce Savannah to newcomers through my companies First City Realty and Savannah Luxury Rentals.
First City Realty is a boutique real estate firm representing buyers, sellers, and landlords in Savannah, Georgia and surrounding areas. With a focus on understanding the diverse needs and interests of our clients, First City Realty provides exceptional service and superior results. Having operated Savannah Luxury Rentals for nearly a decade, I am one of the most knowledgeable brokers in the city with respect to the purchase and management of vacation rental properties. Similarly, I also specialize in 2nd home and investment property transactions.
We've handled real estate listings and vacation rental transactions on virtually every street of the city's celebrated downtown neighborhoods, and throughout the Lowcountry, including Thunderbolt, Wilmington, Whitemarsh, and Tybee Islands. At every point along the way, we are fully committed to providing you the highest level of service and to building your trust, now and for the future.
But we wouldn't be one of the area's premier real estate firms without our extraordinary passion for Savannah. Our agents choose to live and work in Savannah because of the exceptional quality of life, distinctive and historic neighborhoods, beautiful natural surroundings, and incomparable architecture. We love it here and we think you will too. Let us share our passion—and our unmatched expertise and quality of service—with you. Call today so we can learn how best to help you.