Rental Property Demand in Downtown Savannah
Savannah, Georgia is a wonderful city for income property investors, as for more than 30 years the demand among tenants for rental housing has steadily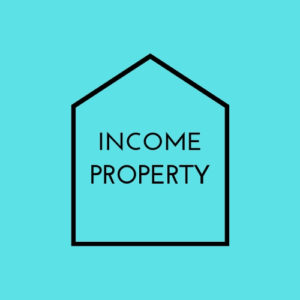 grown. There are many catalysts behind the demand for rental housing, not the least of which is the presence of 3 large universities in the city: SCAD (Savannah College of Art and Design), Georgia Southern University – Armstrong Campus, and Savannah State University.
While Georgia Southern and Savannah State are located to the Southwest and Southeast of downtown, the SCAD campus is uniquely decentralized and occupies more than 80 buildings throughout most every corner of Savannah's Historic District and Victorian District. SCAD's decentralized campus is a boon for potential landlords across downtown, as nearly all of the Historic and Victorian Districts are within walking distance to a SCAD building and SCAD's well-oiled bus system. SCAD students, along with young professionals, tend to drive the "affordable" rental market in downtown Savannah. As SCAD enrollment has risen over the years, so have the rents and income potential for downtown properties.
Multi-family Properties on the Market
One of the best ways to enter the income property market is through the purchase of a multi-family property, such as a duplex, triplex or quadplex. Savannah's historic properties downtown present many unique multi-family configurations. Below are three multi-family units currently on the market that are worth consideration for their income potential:
506 E Anderson Street – A 5BR / 2BA duplex located half a block away from SCAD's Anderson Hall has undergone a fresh renovation and boasts a new roof and HVAC units.
222 W 32nd Street – A beautiful duplex located in Savannah's hottest new area – the Starland District – features 2 units each with 3 BR and 1.5 BA. Located just a couple of blocks from SCAD's Arnold Hall and the hip and trendy Bull Street corridor, this has historically earned $1300/mo/unit.
212 E Huntingdon – Featuring 3 income producing units, this historic mansion just off Forsyth Park has divided the main house into an upstairs/downstairs duplex and features a separate 3rd 2 BR apartment in the carriage house. This location is as central as it gets for students or the downtown professional, and it is perfectly walkable to SCAD, the grocery store, restaurants and shops.
I love looking for investment properties, and these three certainly caught my eye for their proximity to SCAD buildings, trendy neighborhoods, and for their general "walkability". If you are interested in viewing one of these properties, call me today and let's go take a look!
To search for more multi-family properties available in Savannah, be sure to use our handy shortcut search at this link: Multi-family Property Search.
Happy hunting!
M